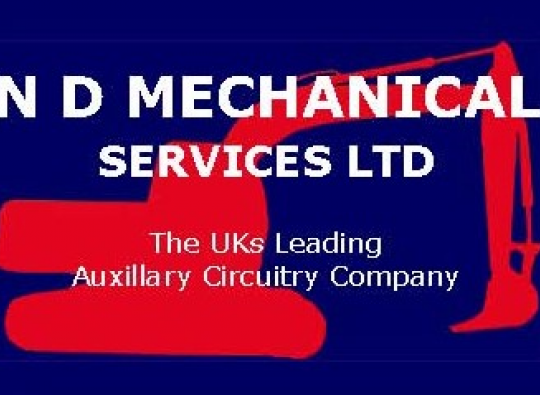 JCB - ALL MACHINES
Used
2018
South Yorkshire
ND Mecanical
POA
Additional Notes from seller
The UK's leading auxillary circuitry company

N D Mechanical services are one of the UK's leading auxiliary circuitry companies supplying the following industries with additional pipe work kits:

The construction industry
The demolition industry
Agricultural contractors
Farmers
New machinery dealers
Used machinery dealers
Drainage boards
Drainage contractors
Waste management industry
Aggregates industry
Scrap industry
Self-employed engineers
Owner drivers

The company is owned and run by Mr Nicholas Dunford who has over 27 years experience working in the hydraulics industry.

N D mechanical services was incorporated as a LTD Company in 2003 and has traded successfully since then.

We can supply from complete onsite installation to spare parts. Our range of kits covers most hydraulic requirements and model ranges.
Basic kits cover:-

hammer circuits
shear circuits
sorting grab circuits
rotation circuits
boom
stick and bucket check valve kits
height limiter circuits
stick limiter circuits
weed cutter bucket circuits
tilting bucket circuits
arm extension pipe work circuits

All onsite installations are flow tested and can be set to match your attachment requirements.
Contact Seller