By Plantworld at Plantworld News in Plant News
Terex Trucks' Gen10 TA400 goes on display at Mining Indonesia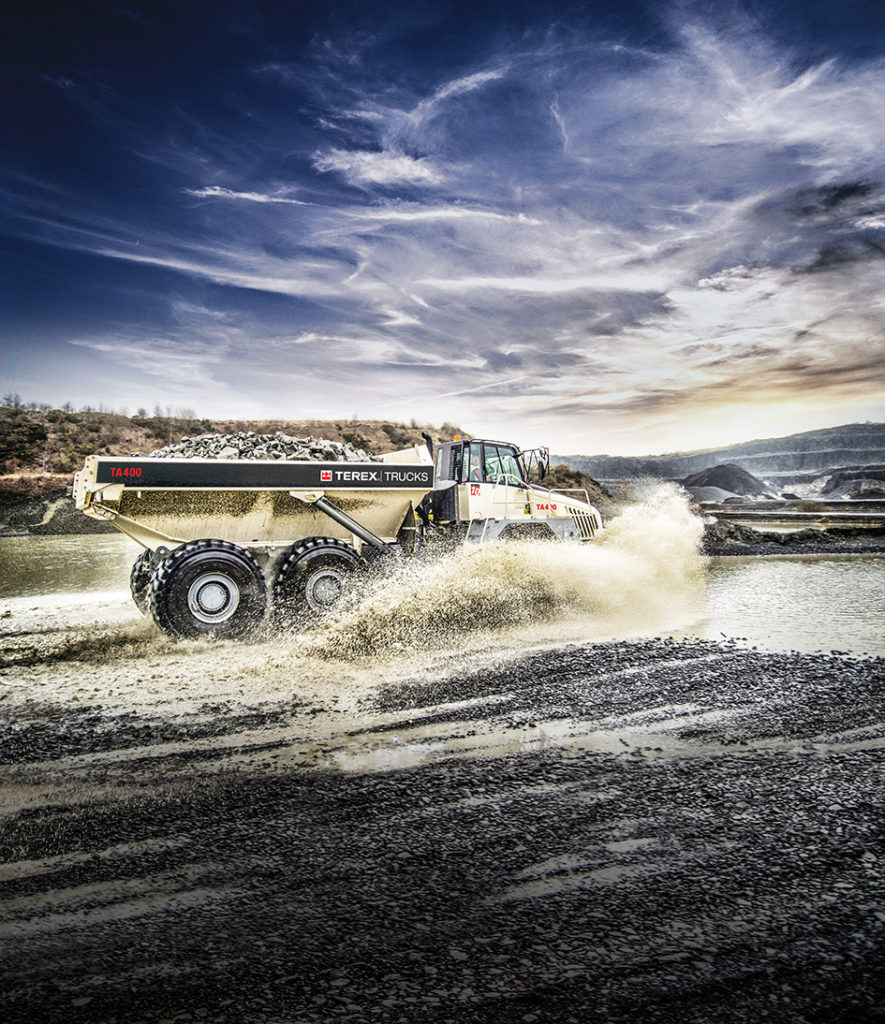 Scotland-based manufacturer, Terex Trucks, will showcase its impressive 38-tonne capacity articulated hauler, the Generation 10 TA400, at Asia's largest international mining equipment exhibition, Mining Indonesia (13-16 September).
Terex Trucks will be a force to be reckoned with at this year's Mining Indonesia trade show in Kemayoran, Jakarta from 13-16 September. Held at the Jakarta International Expo (JIEXPO), the equipment manufacturer is set to take up much of the space in booth 24 with its Generation 10 TA400 articulated hauler.
Built in Motherwell, Scotland, the innovative dump truck that achieves a payload of 38 tonnes is powered by a six-cylinder Scania DC13 EU Stage IV compliant engine that develops gross power of 331 kW and a maximum torque of 2,255 Nm. The TA400 also has great traction and an effective power-to-weight ratio to ensure material is moved as quickly as possible in all conditions – providing excellent productivity and low cost of operation. Additionally, the machine features a spacious and ergonomic cabin, complete with a commanding view for maximum operator comfort.
Terex Trucks will collaborate with its official partner in Indonesia, PT Uniquip, during the four-day event, which is now in its 18th year and is renowned for attracting industry leaders as well as key players in the global mining industry. With a focus on promoting proven products and services, the two companies will have experts in attendance at the booth to demonstrate and discuss how to best serve customers in the region.
"Mining Indonesia is the perfect occasion for Terex Trucks to exhibit the commitment that we have to creating high-quality products and achieving premium customer satisfaction," says Clement Cheong, director of sales and marketing APAC at Terex Trucks. "Alongside our national dealer, PT Uniquip, we will display the resources and expertise we have that make us a trusted partner in the industry."
Cheong adds: "Terex Trucks has steadily been building its reputation in Indonesia over the years and we very much look forward to welcoming old and new clients to check out the new Gen 10 38-tonne capacity TA400 at the event."