By Plantworld at Plantworld News in Plant News
Ridgeons donates essential building materials to Barbuda hurricane appeal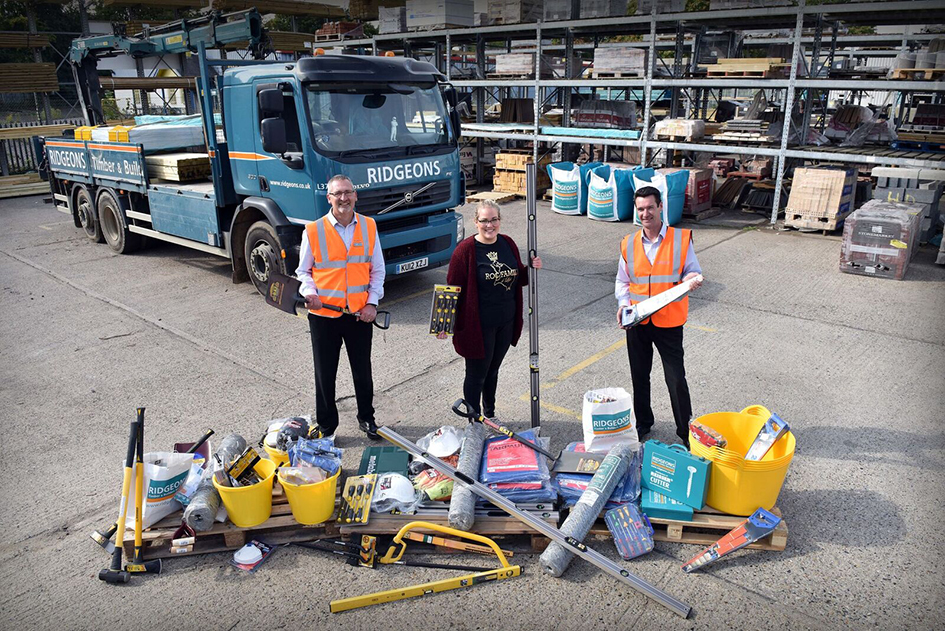 Ridgeons in Bury St Edmunds is donating £1,000 worth of construction materials and building tools to a Barbuda appeal to help people on the island rebuild homes following Hurricane Irma.
The appeal, operated by Suffolk residents Alice Bolton and her mother Ruth Bolton, who have family and friends living in Barbuda, will be receiving items from the Ridgeons branch including tarpaulins, nails, screws, hammers, saws, hand tools and tape measures.
Alice asked Ridgeons for supplies to help the small island community rebuild their homes following the devastation caused by the recent hurricane. Ridgeons' donation is expected to be shipped next week and donated to Barbudans to help with essential reconstruction work on the island.
Alice said: "Barbuda is currently uninhabitable and local people desperately need key resources to build watertight homes until they can rebuild properly. The community is close-knit so everyone will help each other access the materials and tools. Construction materials should arrive as the clean-up operations ends, which has been hindered by the storm conditions of Hurricane Maria, when people are ready to start building."
"We are enormously grateful to Ridgeons for their generous contribution. Providing materials and tools for free will help make the difficult process of reconstruction that little bit easier for Barbudans."
Hugh Guntrip, a director at Ridgeons, said: "When Alice and Ruth asked for our help we were only too pleased to help. As a major timber and builders' merchant and a company that is happy to support community projects, we are ideally positioned to contribute, and give Barbuda the vital supplies needed so people can start to rebuild the community and their lives."
The appeal is also raising funds for Barbuda – around £20,000 has been raised so far. The public can donate at: www.gofundme.com/barbuda-hurricane-fund.