By Plantworld at Plantworld News in Plant News
Ritchie Bros. and A-Plant team up for massive auction at Rockingham Motor Speedway next February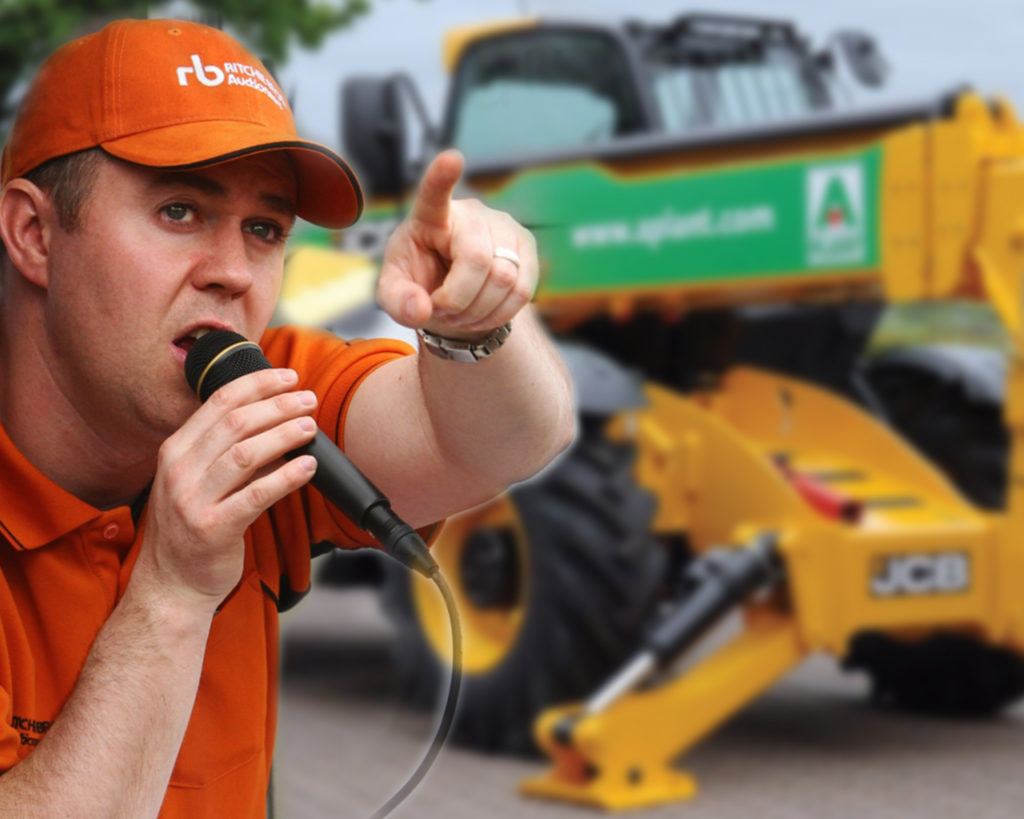 Rockingham, UK (December 22, 2017) – Next February, Ritchie Bros. will host its first-ever, one-owner auction in the UK, selling hundreds of items for leading UK equipment rental company A-Plant at the Rockingham Motor Speedway in Corby.
The one-day auction, being held on February 8, 2018, features surplus equipment from A-Plant's first-class rental fleet, including boom lifts, scissor lifts, telehandlers, excavators, dumpers, and rollers, as well as a great selection of smaller tools and groundcare equipment. All items will be sold without minimum bids or reserve prices.
"We are delighted A-Plant has decided to partner with Ritchie Bros.," said Rupert Craven, Sales Director (UK & Ireland), Ritchie Bros. "Ritchie Bros. is committed to providing the highest level of customer service and the best auction experience for both sellers and buyers. We are currently listing equipment for the A-Plant auction on our website and will be adding hundreds more in the new year. Our team looks forward to building a great auction event for our customers from the UK and overseas."
For more information about the February 8th auction, including detailed equipment information, visit rbauction.co.uk.
About A-Plant
A-Plant forms part of FTSE 100 company Ashtead Group plc and is the UK's largest equipment rental company with over 185 Service Centres nationwide, more than 3,600 employees and over 35,000 customers in the construction, industrial, infrastructure and events sectors.
About Ritchie Bros.
Established in 1958, Ritchie Bros. (NYSE and TSX: RBA) is a global asset management and disposition company, offering customers end-to-end solutions for buying and selling used heavy equipment, trucks and other assets. Operating in a multitude of sectors, including construction, transportation, agriculture, energy, oil and gas, mining, and forestry, the company's selling channels include: Ritchie Bros. Auctioneers, the world's largest industrial auctioneer offers live auction events with online bidding; IronPlanet, an online marketplace with featured weekly auctions and providing its exclusive IronClad Assurance® equipment condition certification; Marketplacee, an online marketplace offering multiple price and timing options; Mascus, a leading European online equipment listing service; and Ritchie Bros. Private Treaty, offering privately negotiated sales. The company also offers sector-specific solutions including GovPlanet, TruckPlanet, Kruse Energy Auctioneers, and Cat® auctions, plus equipment financing and leasing through Ritchie Bros. Financial Services. For more information about the unprecedented choice provided by Ritchie Bros., visit RitchieBros.com.