By Plantworld at Plantworld News in Plant News
HAE to steal the show with class-leading safety and training schemes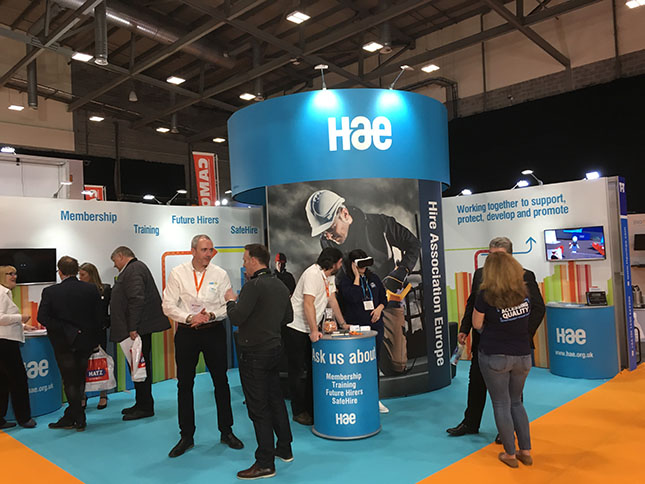 Hire Association Europe (HAE) is to showcase two pioneering initiatives at the Safety in Construction show at Derby Roundhouse on Wednesday 16th July 2018 Stand IR8: the industry-leading SafeHire Certification scheme and its newly-achieved Approved Training Organisation status, which together bring multiple safety and funding benefits to the construction industry.
HAE's SafeHire Certification is a highly acclaimed scheme which comprises an independent audit to help raise standards in health and safety and customer service procedures across the hire sector. SafeHire Certification gives hirers confidence in their equipment as they know that it has been tested to rigorous safety standards and that full training in its use is provided.
The SafeHire initiative has been developed with the assistance of HSE, BSi and CHAS and sets demanding standards which plant, tool and equipment hirers must meet year on year to gain and retain their SafeHire Certification. They are required to prove high levels of competence in health, safety, environment and quality matters as well as meet customers' expectations of excellent standards of service.
In addition to its SafeHire Certification scheme, delegates are invited to check out HAE's newest training and development opportunity – the Association has secured Approved Training Organisation (ATO) status with the Construction Industry Training Board (CITB) which enables Grant Aid to be paid for approved courses to eligible employers.
HAE's commercial manager Paul Gaze, commented: "HAE firmly believes that investing in the on-going improvement of your workforce helps to improve efficiency and increase skill levels, so our focus is continually on helping the hire sector and associated industries to take their duty of care responsibilities very seriously. We make it easier for our members in particular, as well as associated organisations, to identify and invest in the safety training and awareness tools that will protect their workforce and ultimately help to bring a competitive edge to their business."
The training courses available from HAE cover everything from equipment usage through to health and safety and other key business skills. From Apprenticeships, Management and Leadership Programmes as well as certifications including NEBOSH, IOSH and Driver CPC, HAE can offer something of relevance to companies of all sizes.
The Safety in Construction show, which brings together hundreds of senior delegates from the health and safety, civil engineering and construction industry, is dedicating this year's event to products, services, training and systems which are capable of delivering the highest levels of safety to all those involved in the construction workplace.
On HAE stand no IR8 company representatives will be on hand to answer questions. If you cannot attend the show but would like more information about SafeHire Certification, grant approved training courses or how to become a HAE member then please visit www.hae.org.uk